Who doesn't like a good stew recipe? Stew is like the marriage of a casserole and a soup. It's hearty, filling, and always makes the house smell great. The AIP stew recipe I have for you today is great because of its versatility.
You can actually use any meat you'd like. In this one, I've made a healthy lamb stew. But if you don't have lamb or prefer to use something like beef for your AIP stew, go ahead and switch it out. This recipe for lamb chop stew could easily be an AIP beef stew, too.
Your Ingredient List
Here's what you'll need to make this AIP stew recipe:
Stew meat
Sweet potatoes
Avocado oil
White onion
Garlic cloves
Sage leaves
Rosemary
Oregano
Sea salt
Beef bone broth
I've used fresh herbs in this recipe, because I feel like it gives this healthy lamb stew a great taste. But if you don't have those handy, you can always give it a try with the dried versions. Feel free to tailor that to your preferences if you'd like to leave something out, or switch one herb for another.
Great, Healthy Stew Additions
I'm always looking for ways to up the nutrient density in the foods I eat. The add-ins I've chosen to complement this lamb stew with rosemary include spinach, green beans, and marjoram. A lot of people eating strict AIP will want to omit the green beans. If you choose to add spinach, you can use fresh or frozen. You could probably use about an entire bag of the fresh stuff, because it wilts down to practically nothing.
And if you use frozen, they come in handy little cubes, so you can just toss a few into the stew, stir it around, and see if you want to add more in. I love the idea of using these frozen spinach cubes for smoothies, too. It'll keep it super cold without watering down the smoothie like too much ice would.
Would this work as an AIP beef stew?
Absolutely. A classic beef stew is always something to look forward to making. Put a healthy twist on it by making this an AIP beef stew. This healthy lamb stew could easily be a healthy beef stew.
Could I make this into a beef and lamb stew?
Yes! You can definitely combine different meats. It will give your stew a depth of flavors and textures to enjoy. And if you want my best tips on the type of meat I buy (not just for stew, but anytime I'm at the grocery store), I have a video on my YouTube channel about that.
Is this stew nightshade-free?
This AIP stew is nightshade-free. If you're sensitive to nightshades or eating AIP-compliant, you can still make this without worrying about its effects on your stomach.
What does bone broth taste like?
Bone broth tastes a lot like traditional soup broths. But it's even better, because of the extra nutrients it contains. You can drink bone broth for leaky gut and other conditions that can benefit from its healing properties, or as a part of your everyday routines. I have plenty of students in my Cellular Health Accelerator program who drink a mug or two of beef broth daily. Sometimes, it even replaces their coffee habit that used to wreak havoc on their guy!
I like grass-fed beef bone broth when I have mine. This recipe calls for beef broth. But you need to be careful if you're using store-bought bone broth. These can often have multiple unnecessary additives in them. So be sure to read the label before you purchase!
The Step-By-Step Process
Have you noticed that my recipes tend to not have too many steps involved in preparation? This rosemary lamb stew is no exception. Gather your ingredients according to the list above.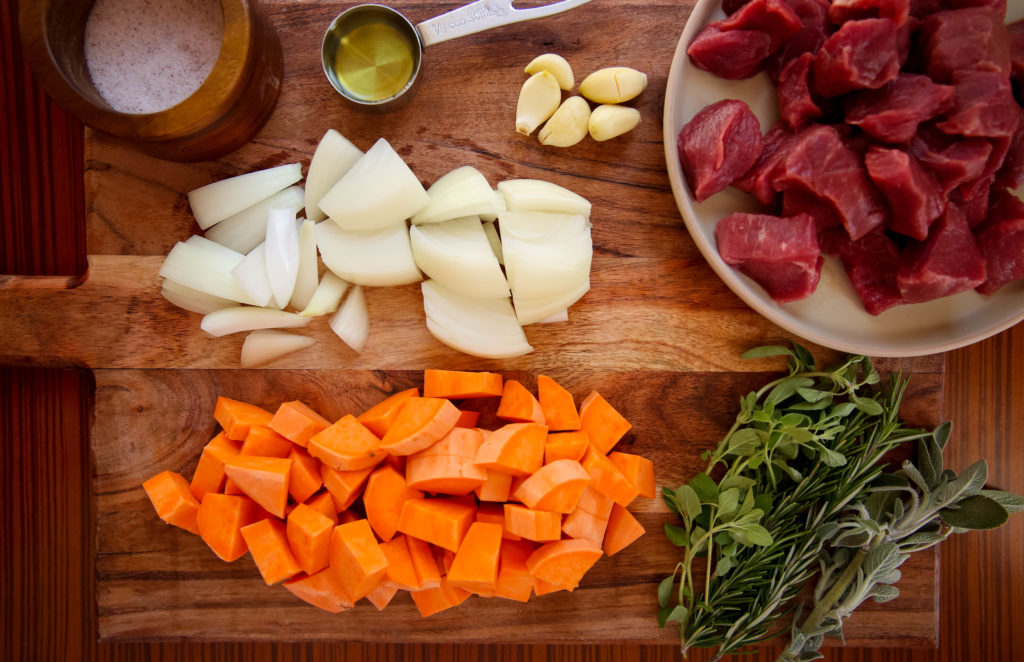 You'll start by heating a large stockpot on medium. Add your avocado oil, stew meat, and potatoes, then cook for about 5-7 minutes.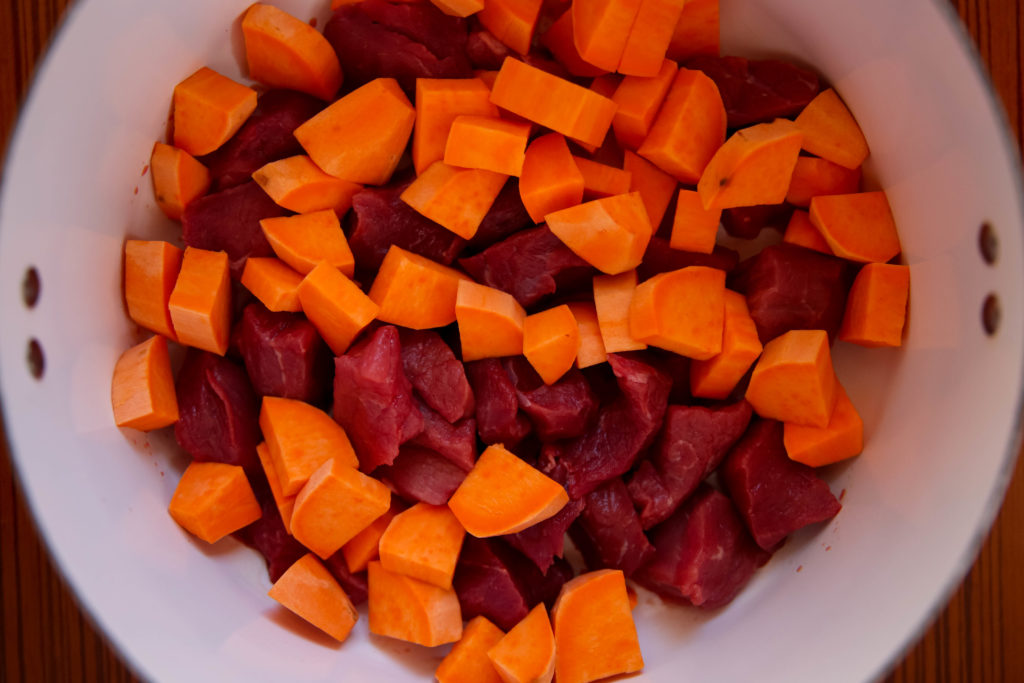 After your stew meat and sweet potatoes have softened a bit, then you're going to add in the onions, garlic, herbs, and sea salt.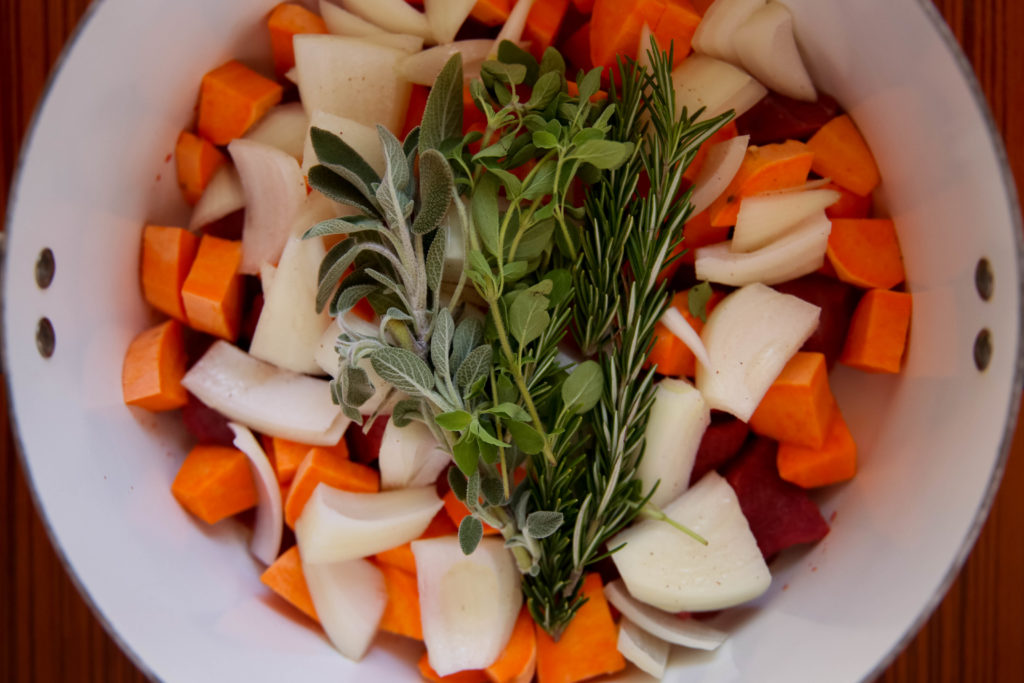 Give that about five minutes to all cook together. This is the part when everyone else in the house starts to say, "What smells so good?"
You'll know it's time to add the bone broth in when the herbs are nice and fragrant, and the onions have become translucent.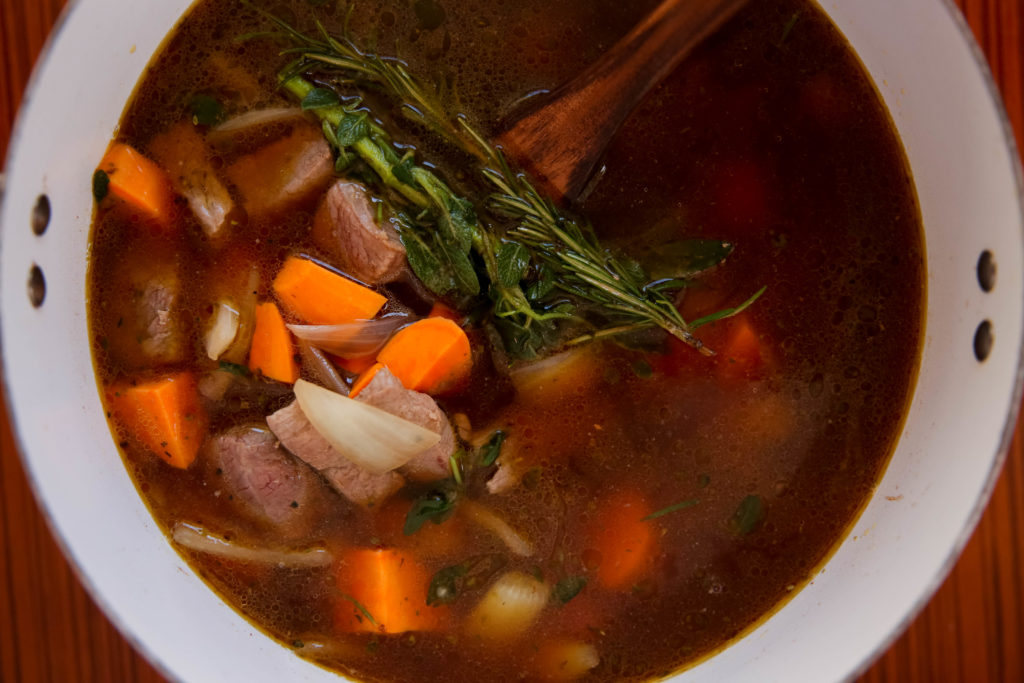 It's time to toss in any of your add-ons, too. Get creative here -- what's in the fridge or freezer you might need to get rid of?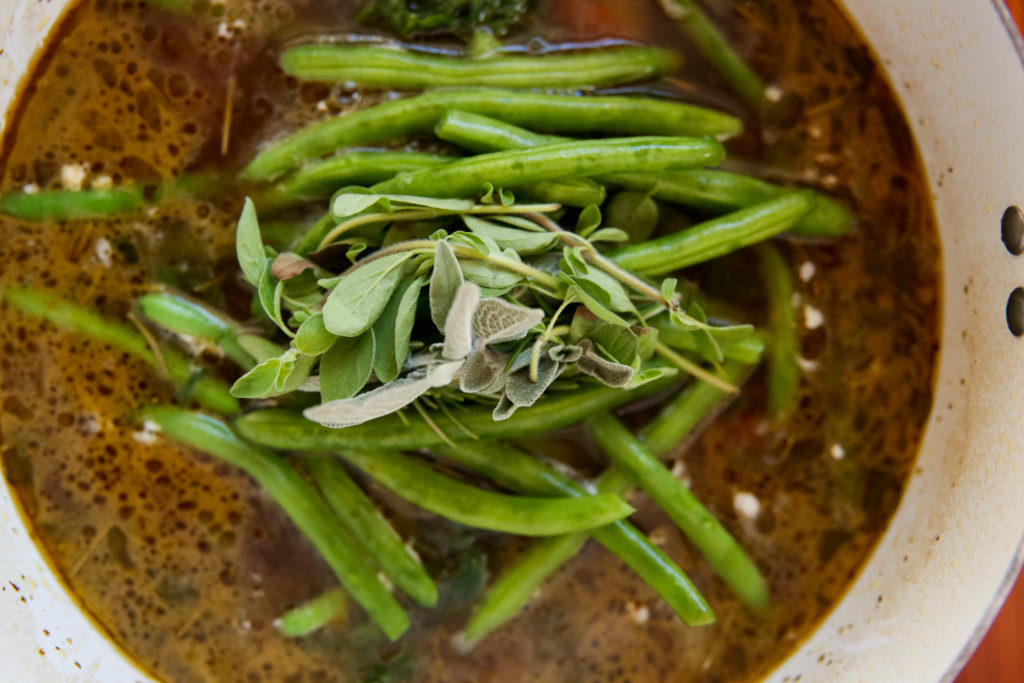 With your broth added, you'll want to let it simmer for over an hour, which will make the meat nice and tender. Then, you're ready to enjoy your AIP stew! Dish it up and wait for your family to start singing your praises.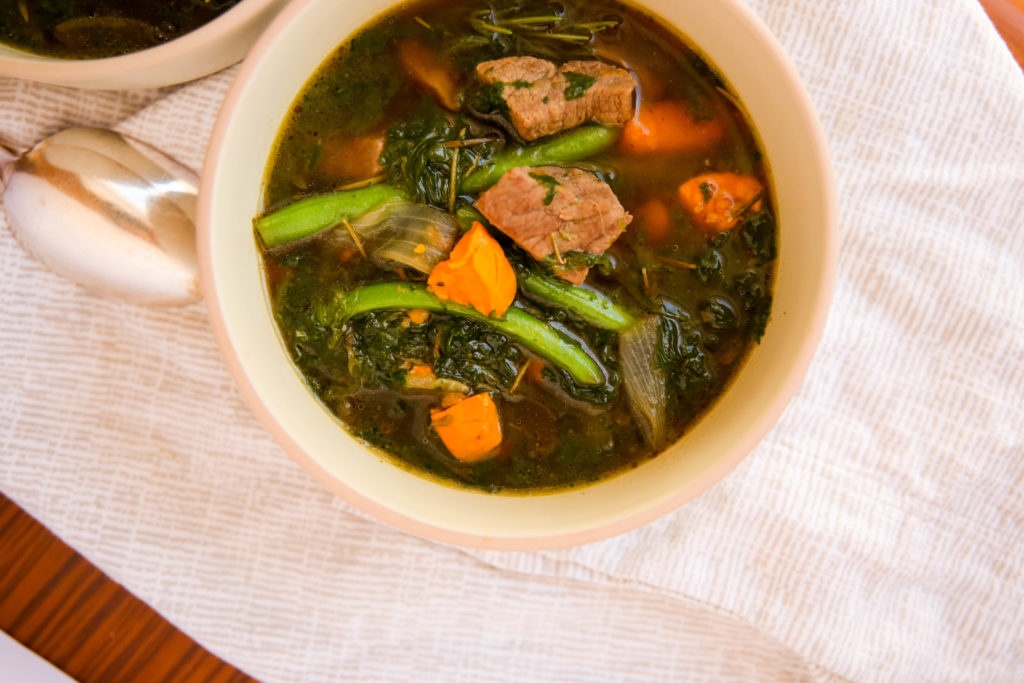 Ready for the full recipe?
AIP Stew Recipe
Ingredients
1 pound lamb stew meat, or any stew meat will do

2 sweet potatoes, peeled and diced

2 tablespoons avocado oil

½ white onion, diced

5 garlic cloves, finely chopped

1 sprig sage leaves 

2-3 sprigs rosemary

2-4 sprigs oregano

2 teaspoons sea salt 

6 cups beef bone broth, plus more if needed
Additional add-ins (if desired)
2 cups frozen or fresh spinach

2-3 cups fresh green beans

1 tablespoon marjoram 
Directions
In a large stockpot over medium heat, add the stew meat and sweet potatoes to the avocado oil and cook for 5-7 minutes. Then add the onions, garlic, herbs, and sea salt.

Stir frequently for another 5 minutes, or until the herbs become fragrant and the onions are translucent.

Add in the broth, along with the spinach and green beans, stirring to combine.

Bring the soup to a boil, then reduce to a simmer for 1 hour and 15 minutes, or until the meat is tender.

Allow to cool for 5 minutes before serving. 
Happy eating!