There are a lot of foods a person can miss when they turn toward a healthier style of eating. I personally get cravings for pizza every now and again. I can't tell you how many people have told me that what they miss the most is donuts. I want to help you satisfy your cravings with this healthier version: AIP paleo donuts!
What sweet treat could be better than homemade gluten-free donuts? I'm on a mission to show people that they don't need to resort to buying sugar-laden, carb-heavy donuts when they want to treat themselves. You can make healthier versions of just about anything!
And donuts are no exception. This recipe is for gluten-free, dairy-free donuts that won't put your blood sugar on a crazy roller coaster all day. Now, I'm not saying you should make them and eat the whole batch. But you can certainly eat them without beating yourself up about it.
Let's get to it!
Your Ingredient List for AIP Paleo Donuts
These AIP paleo donuts contain some pantry staples, but there might be some new things in this list, too. For example, tiger nut flour isn't typically anything people have in their cupboards. But if you typically eat paleo or AIP, then you might already know all about tiger nuts. I'll talk a bit about that in the questions below and hopefully answer anything you might be wondering about these ingredients.
Here is your ingredient list for these baked applesauce donuts:
Cassava flour

Tiger nut flour

Arrowroot flour

Baking soda

Cream of tartar

Gelatin

Applesauce

Coconut oil

Bananas

Maple syrup

Coconut cream

Blueberries
Then, there are two optional toppings. Well, in reality, there are a ton of toppings you could use depending on what you like. But I recommend you also have coconut sugar and coconut butter, because both are super tasty on these paleo donuts!
The Step-By-Step Process to Making Healthier Donuts
Let me show you each step involved in these AIP paleo donuts.
First off, you're going to get all the ingredients out and put them on your counter, so they're easily accessible. That list is found just above. Then, preheat your oven to 350℉ so that it's warmed up to the right temperature when you're done assembling your healthy donuts.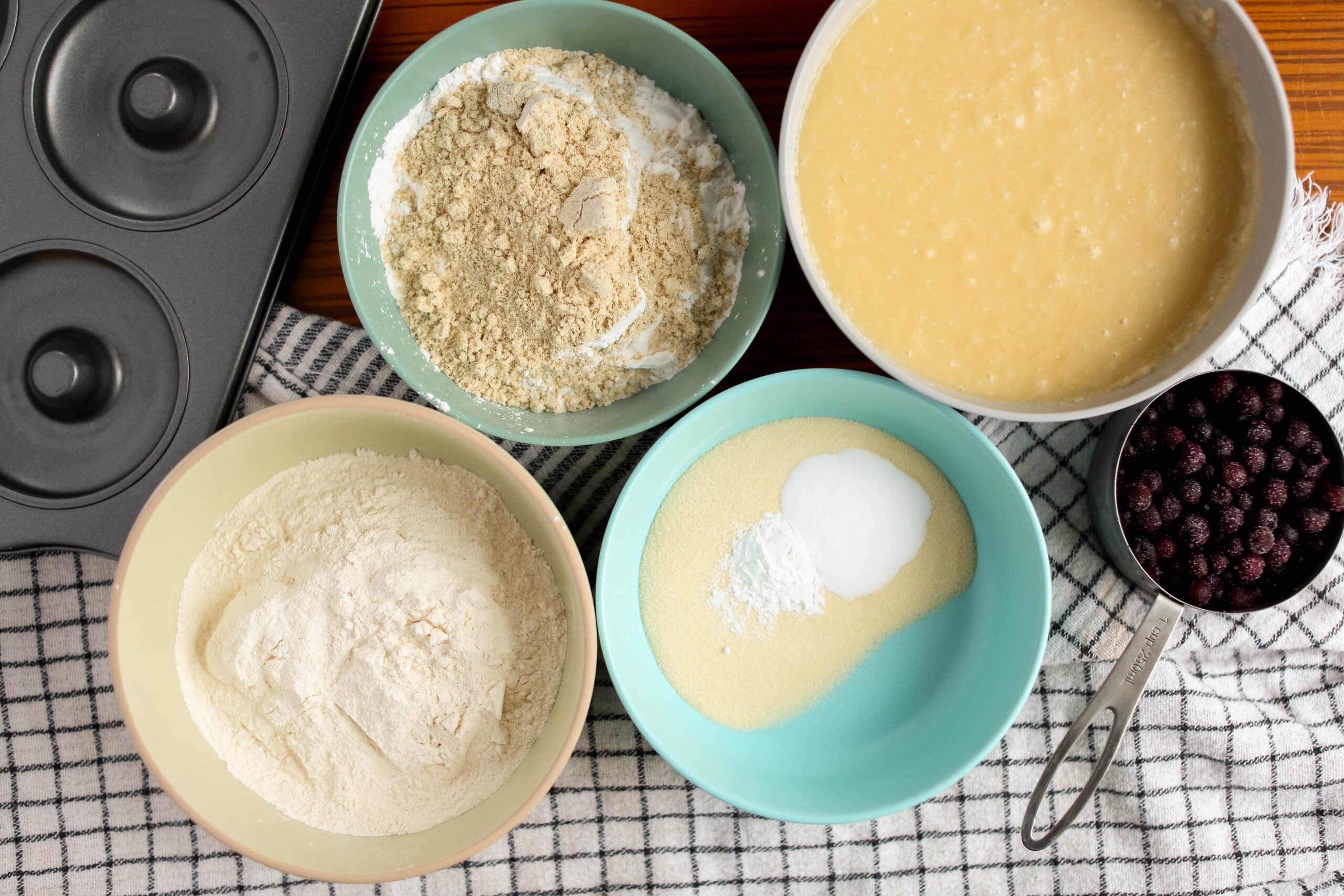 In a large bowl, you're going to add your cassava flour, tigernut flour, arrowroot flour, baking soda, cream of tartar, and gelatin. Mix all that together to combine.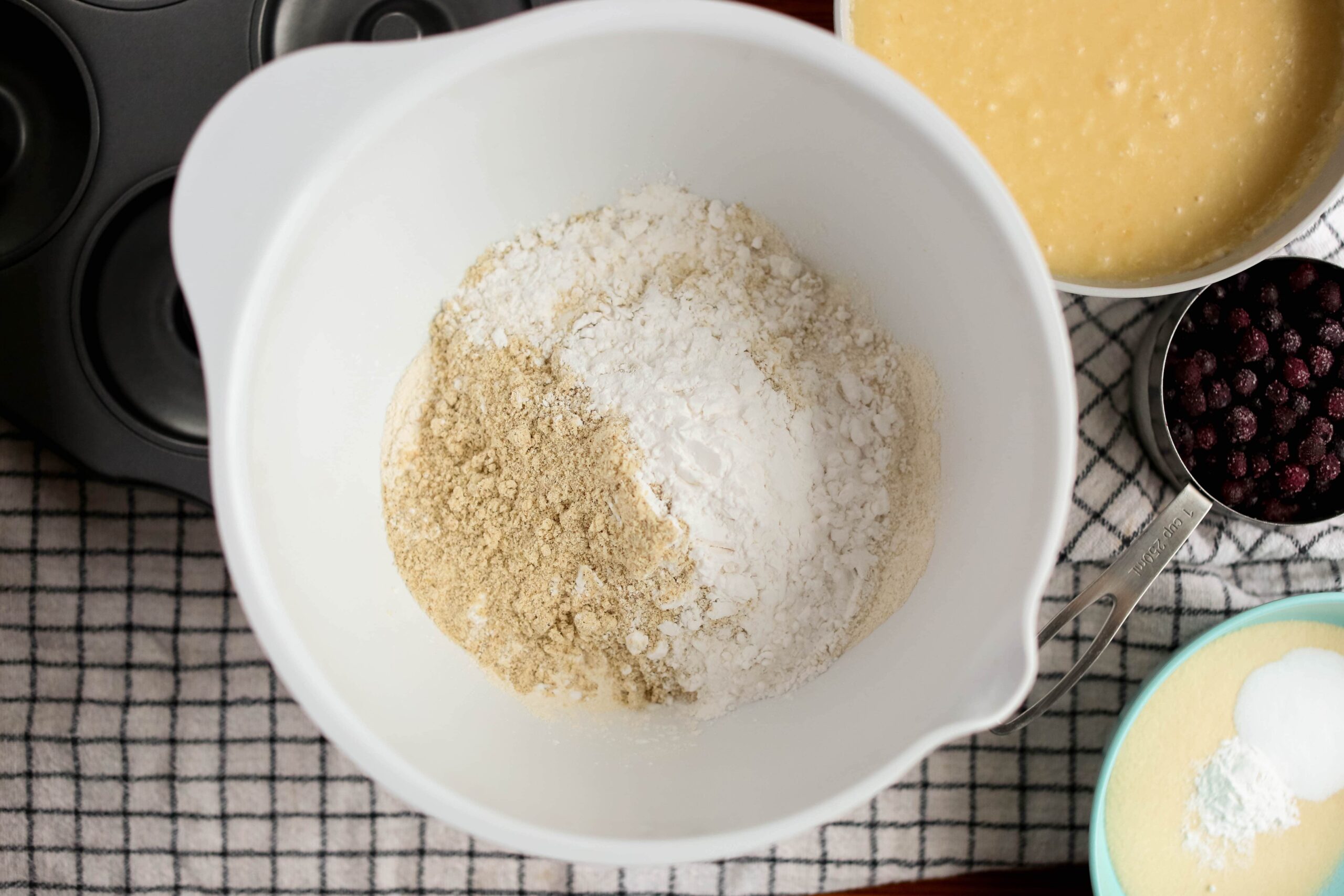 With all those dry ingredients mixed for your paleo donuts, it's time to move onto the wet ingredients. In a second bowl, you'll add the applesauce, coconut oil, bananas, maple syrup, and coconut cream. Mix that to combine. Alternatively, if you've got an accessible blender, you can skip the bowl and toss the wet ingredients in there. It's up to you!
Then, it's time to combine the ingredients. Put the wet into the dry, since the bowl with your dry ingredients is a larger one. Mix this until it's well-combined.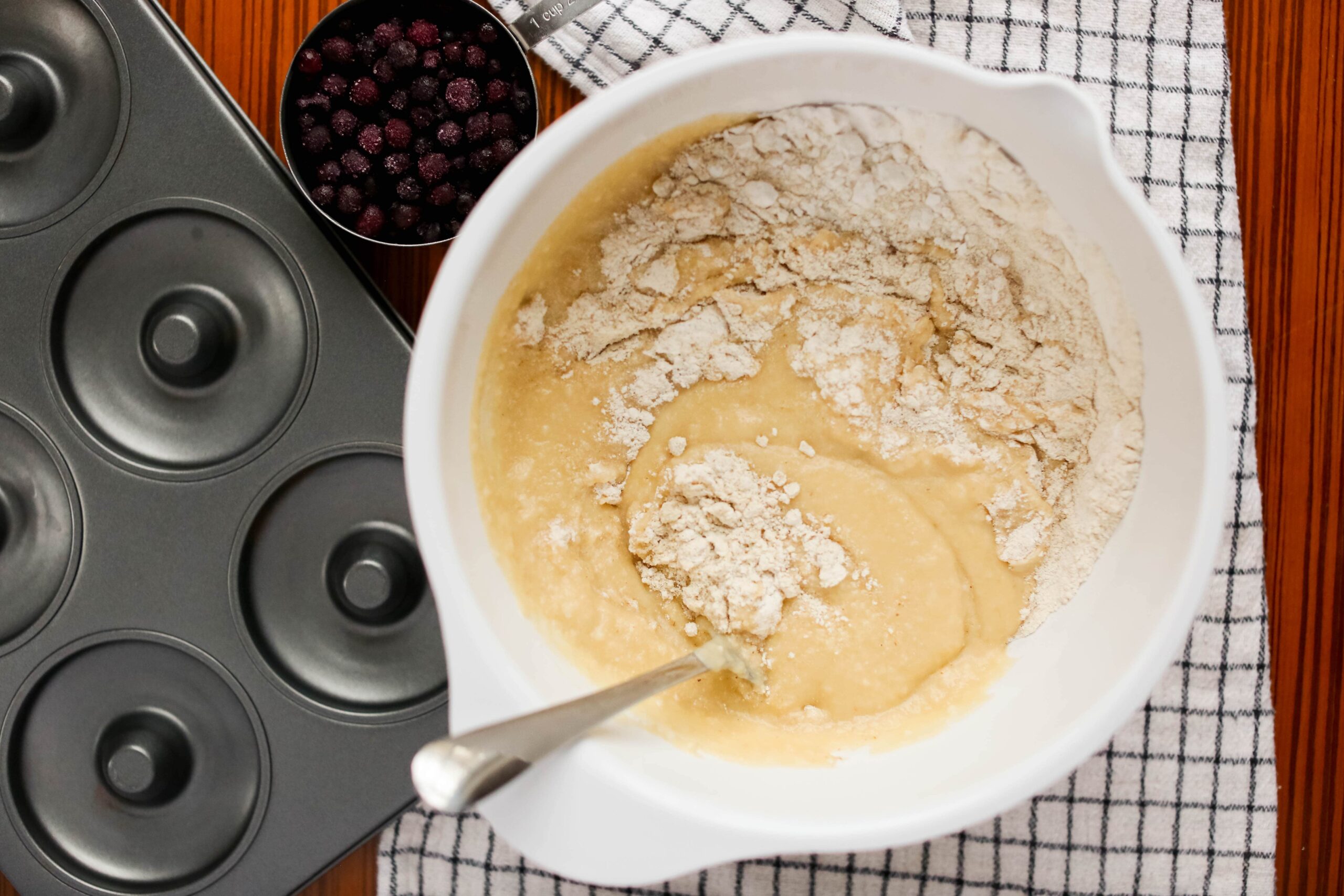 The next step is to add the blueberries. I'd recommend folding them in, which means you gently combine using your spatula or spoon.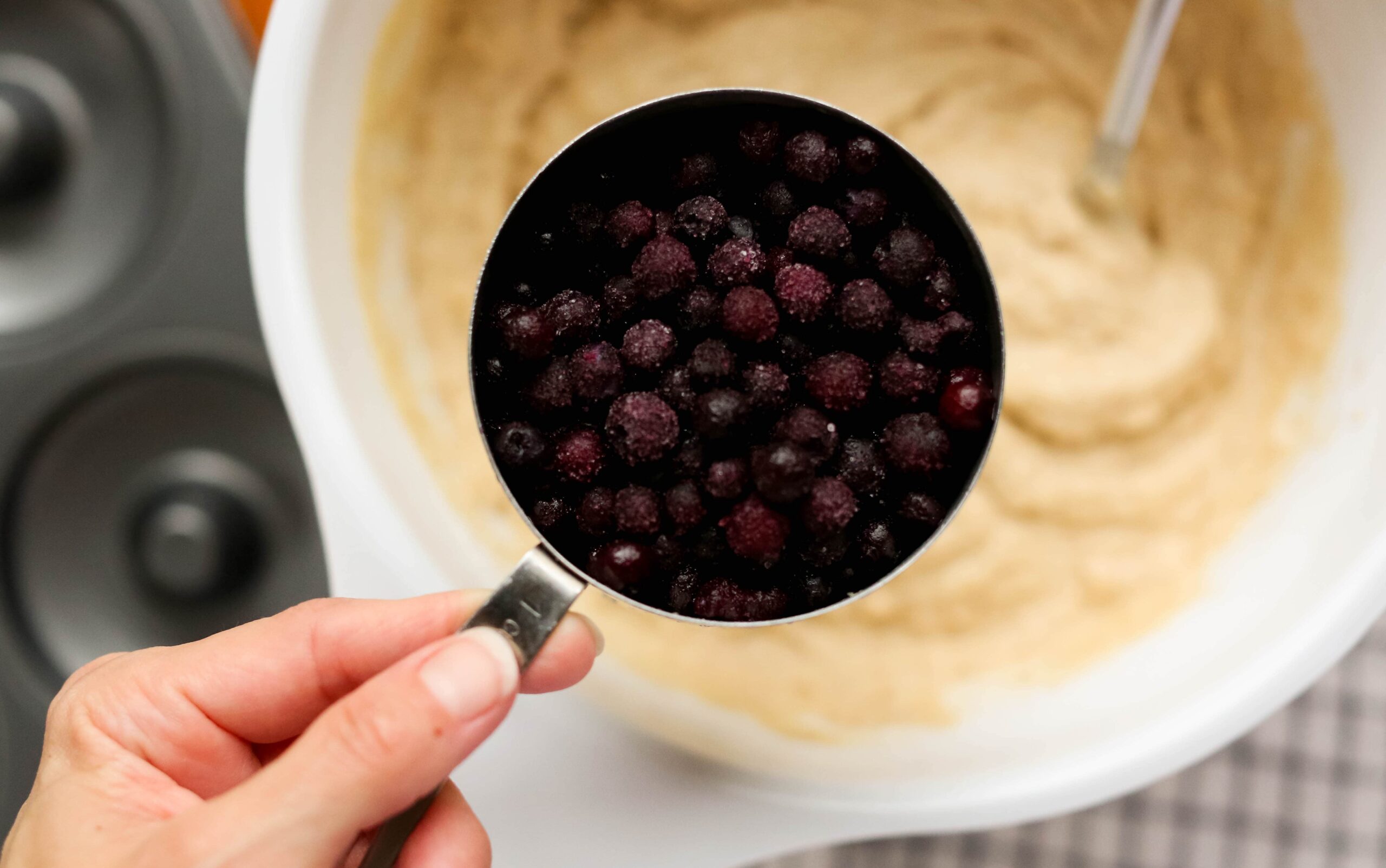 I used a donut pan for this recipe. You can easily find one online if you don't already have one.
Grease that donut pan up. I typically use coconut oil, because it works well and tolerates a high level of heat. Keep in mind that your batter is thicker than it would be if you were making a cake, or even another type of donut. So when you put the batter in the donut pan, use your hand to mold the shape of them.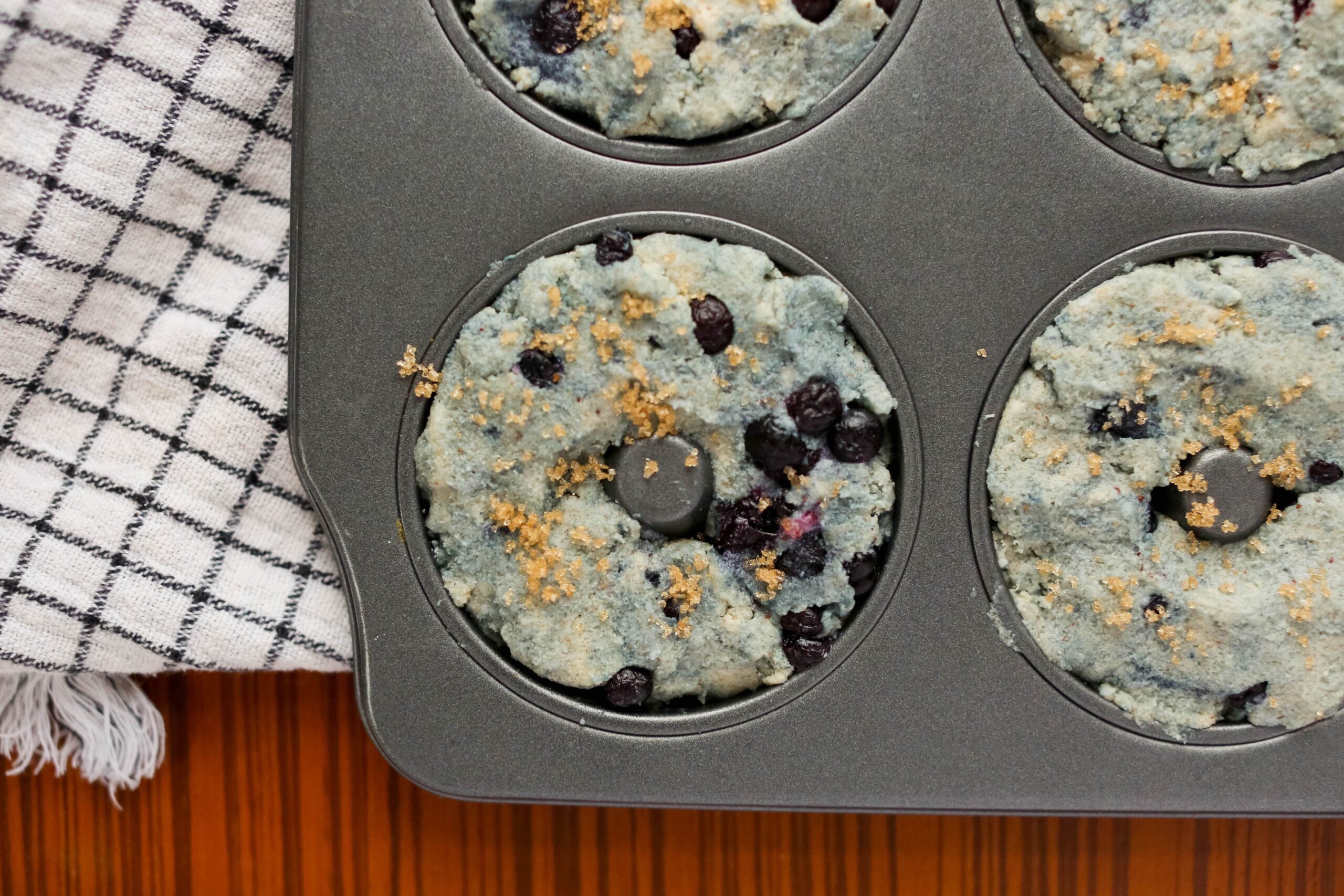 You're going to let these AIP paleo donuts bake for 30 minutes in your oven that was preheated and is up to the proper temperature by now.
I'd try to allow these gluten-free donuts to cool before trying, but I know it's going to be hard to resist this: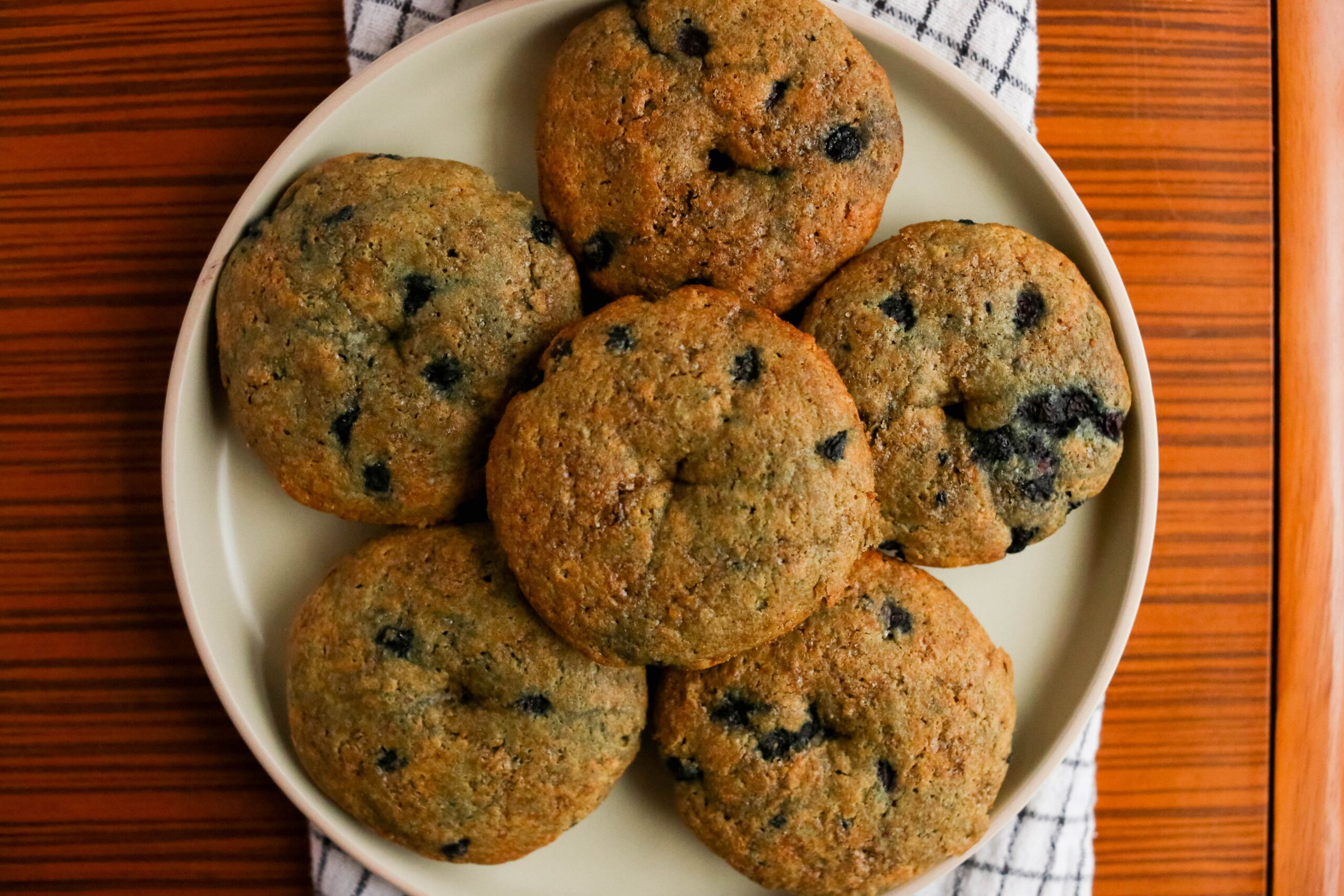 If you're using coconut butter as an optional topping, keep in mind that it's going to melt and run off the donuts if they aren't completely cooled.
After you top them, they'll look something like this: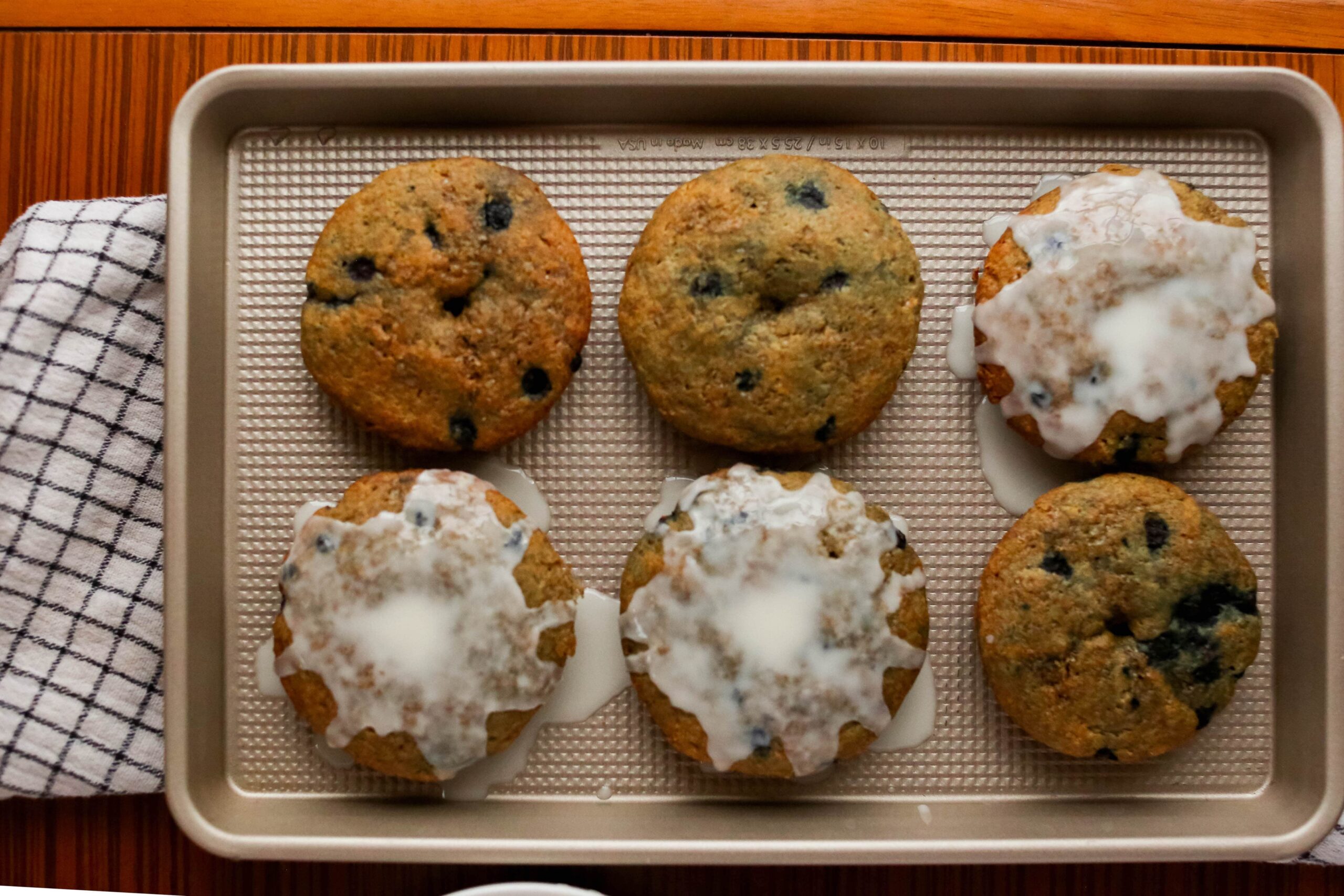 Irresistible, right?
Let's get to some common questions about my AIP Paleo donuts recipe!
What is tiger nut flour?
You might think tiger nuts are a nut -- but they're not! Tiger nuts are a member of the tuber family, which includes potatoes and sweet potatoes. Though not as common today, tiger nuts are thought to have been the primary food that cavemen ate thousands of years ago. Since tiger nuts are not actually a nut, they're totally AIP compliant. Many people who eat AIP find them to be a great substitute for their favorite nut. You can even make a tiger nut butter that is quite similar to peanut butter.
Tiger nut flour is made from the ground-up tiger nuts. It's a fairly common ingredient in AIP baking, and I wouldn't advise you to substitute something else for it. If you can't find it at your local store, Amazon is always an option.
Are these donuts gluten-free?
You might think that gluten-free donuts are too good to be true. But this recipe proves otherwise! Yes, these donuts are gluten-free and dairy-free. You don't need traditional, gluten-filled flours to make incredibly delicious baked goods. Though that's what has been typically used for years and years, there are so many great websites out there that will show you how to make healthier versions of your favorite treats. I hope that my website blog is one of your favorites!
Why AIP paleo donuts?
A paleo diet mimics what our ancestors ate thousands of years ago. The idea behind it? That our bodies aren't matched to a modern diet. Getting back to the style of eating that we were meant to have will give us better overall health. And there are ways to make just about anything you eat now paleo. The foods cut out of a paleo diet include processed foods, dairy, legumes, grains, and refined sugar.
The paleo diet is heavy on fruits, vegetables, nuts, seeds, fish, meats, and healthy oils. Learn more about it here.
Are donuts healthy?
Your typical donut contains ingredients such as flour, sugar, yeast, milk, and oil for frying. Because of that, the donuts you buy in stores are a pretty unhealthy combination. This applesauce baked donut recipe will satisfy any craving you have for donut without any of the ingredients that will sabotage the healthier lifestyle choices you're trying to make.
Why use gelatin for baking?
A lot of people think of gelatin and their mind goes right to that wiggly, jiggly gelatin treat many of us ate as kids. Gelatin is an ingredient commonly used in baking. It's a protein, and it works to help things set or thicken. That's exactly what it's designed to do in this recipe -- give structure to the donuts .
Ready for the full recipe? Check it out below!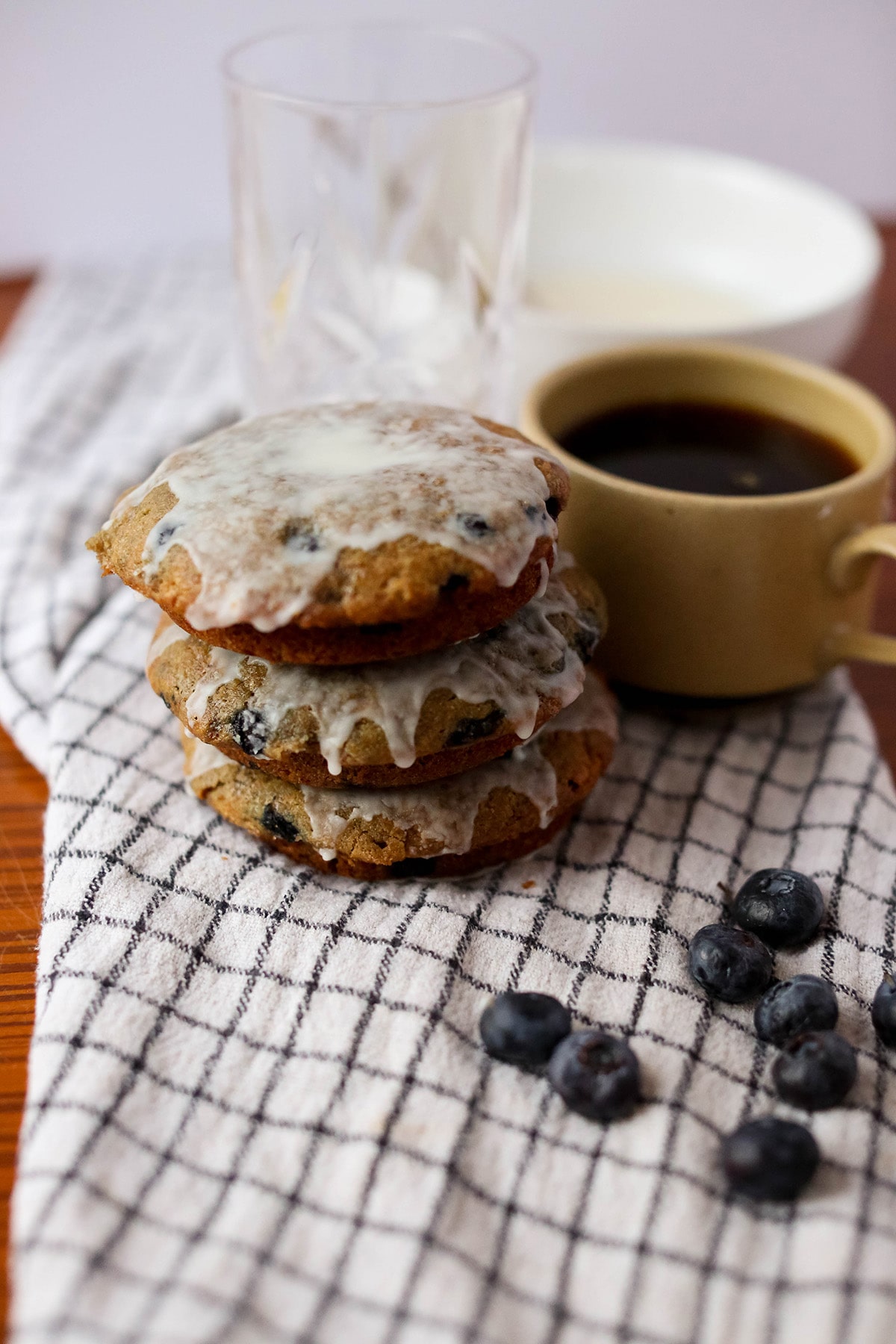 AIP Paleo Donuts
A healthier, gluten-free, dairy-free donut!
1 Donut pan

2 mixing bowls
Optional toppings
coconut butter

coconut sugar
Preheat the oven to 350℉.

In a large mixing bowl, add the cassava flour, tigernut flour, arrowroot flour, baking soda, cream of tartar, and gelatin, mixing to combine.

In a separate bowl, add the applesauce, coconut oil, bananas, maple syrup, coconut cream, mixing to combine. You can also add to a blender and blend until smooth.

Add the wet ingredients to the dry ingredients, mixing until well-combined.

Fold in the blueberries.

Grease a donut pan and, using a spoon, equally distribute the batter. You'll have to use your hand to help mold the donuts, since this batter will be a bit thicker than typical donut batter.

Bake for 30 minutes, allow to cool, then top with optional toppings.