Today, I want to discuss one of my all-time favorite subjects. It probably affects you, or someone you love. 
It's low energy. 
So many of my clients want to know, "Why am I suffering from low energy?" "Is there a way to get my energy back?" "Why don't I have any energy?" 
It's rare that I have a client who DOESN'T complain of low energy. When we ask, "Where is your energy, on a scale of 1-10?" The answer is usually somewhere between two and five. 
People are feeling just...diminished. Their quality of life takes a hit from that lack of energy. 
Yes, It Comes Back to the Cell! 
So what I want to do is make you understand what low energy really is. In doing so, you know how you can help yourself start to get out of that rut.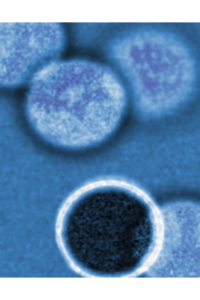 The cells of our body allow good things (like nutrients) to get in, and the bad stuff (like waste products) to get out. But when we we get...
Too many bad fats
Too much sugar
Too much exposure to toxins
...then we end up damaging the membrane of the cells of the body. this membrane is supposed to be permeable, allowing the good things to get in and the bad things to get out. But chronic inflammation causes the cell membrane to become impermeable. 
So now, let's turn to how energy is made. 
The way energy is made in our body is through mitochondria. They're our little energy factories. The mitochondria produce something we call ATP, which acts as gasoline for our cells. 
If you aren't producing enough ATP, you're running low on gasoline.
People with chronic inflammation, even if they currently eat a good diet, the nutrients they take in can't get into the cell. Then, they don't have the raw materials to make the energy they need.
The result is a deficiency of ATP. You're low in energy thanks to cells that are chronically inflamed. 
And at that point, you'll start to crave carbs and sugar.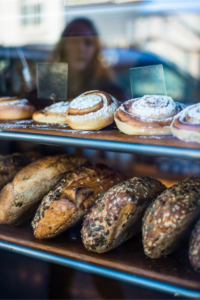 Why? 
Because it's the fastest form of energy! If you don't have enough energy, you'll start to crave that fast energy. 
But here's the beautiful thing: when you start dealing with this energy problem and fix the cell membrane, you can actually address the root cause of low energy. 
When you fix the cell, you can start making more ATP. Your energy level will shoot up, and bonus: you won't crave sugar anymore! 
You CAN break the habit. You CAN set yourself free. A constant craving for sugar is not natural. But when the cells start receiving the good stuff, those cravings will decrease, and you'll be free. With this freedom, you can take your health to wherever you'd like it to be. 
If you want more details, please visit ColeClass.com to learn about my root cause perspective that has helped thousands of clients.